"Nagisa no eki" Tateyama
Last Update : April 1, 2021
About "Nagisa no eki" Tateyama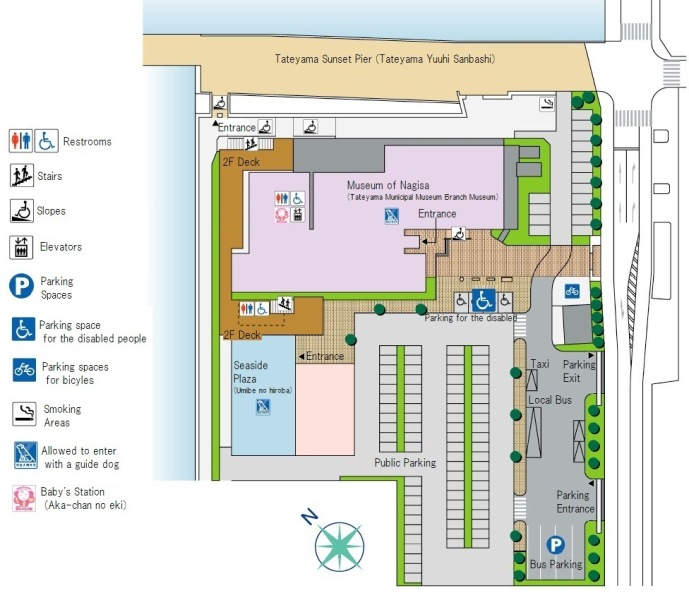 "Nagisa no eki" Tateyama is a public facility that has the purpose of connecting people and people, as a relaxing place for people visiting Tateyama City. It opened on March 25th, 2012.
Explore "Nagisa no eki" Tateyama
◇Museum of Nagisa (Tateyama City Municipal Museum Branch Museum)
Find the historical culture and fishing in Boso area.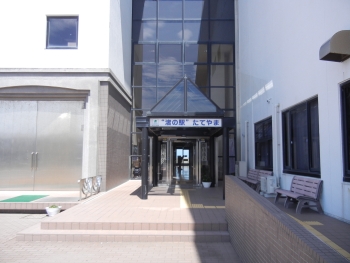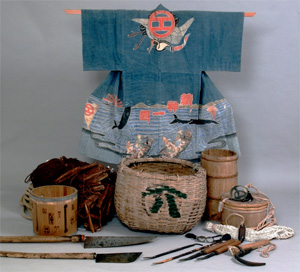 ◇Seaside Plaza (Umibe no hiroba)
We display a fish and the creature of the sea inhabiting at Tateyama Bay.
There are an aquarium of the beach ground which bring back the flow and
tides, the touch pool that can conflict with the creature of the sea and the
aquarium according to the theme.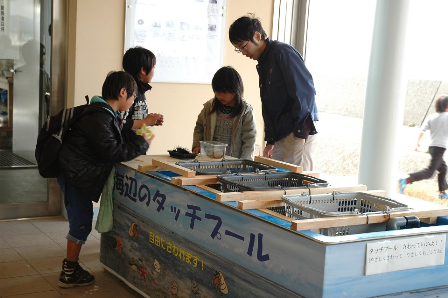 ◇Observation Deck
On a fine day you may enjoy great scenery of a beautiful sunset of the
Tateyama Bay and Mt.Fuji and the castle tower rises on Shiroyama .


※Some differences may occur because of weather condition and a season
◇Place to buy and Place to eat
Souvenir shop
"Umi no marche Tateyama"you can buy local vegetables, fresh seafood and Souvenir.
Restaurant
"Tateyama nagisa syokudou" is a place where you can taste a seafood bowl and the
pasta made from local vegetables and fresh seafoods.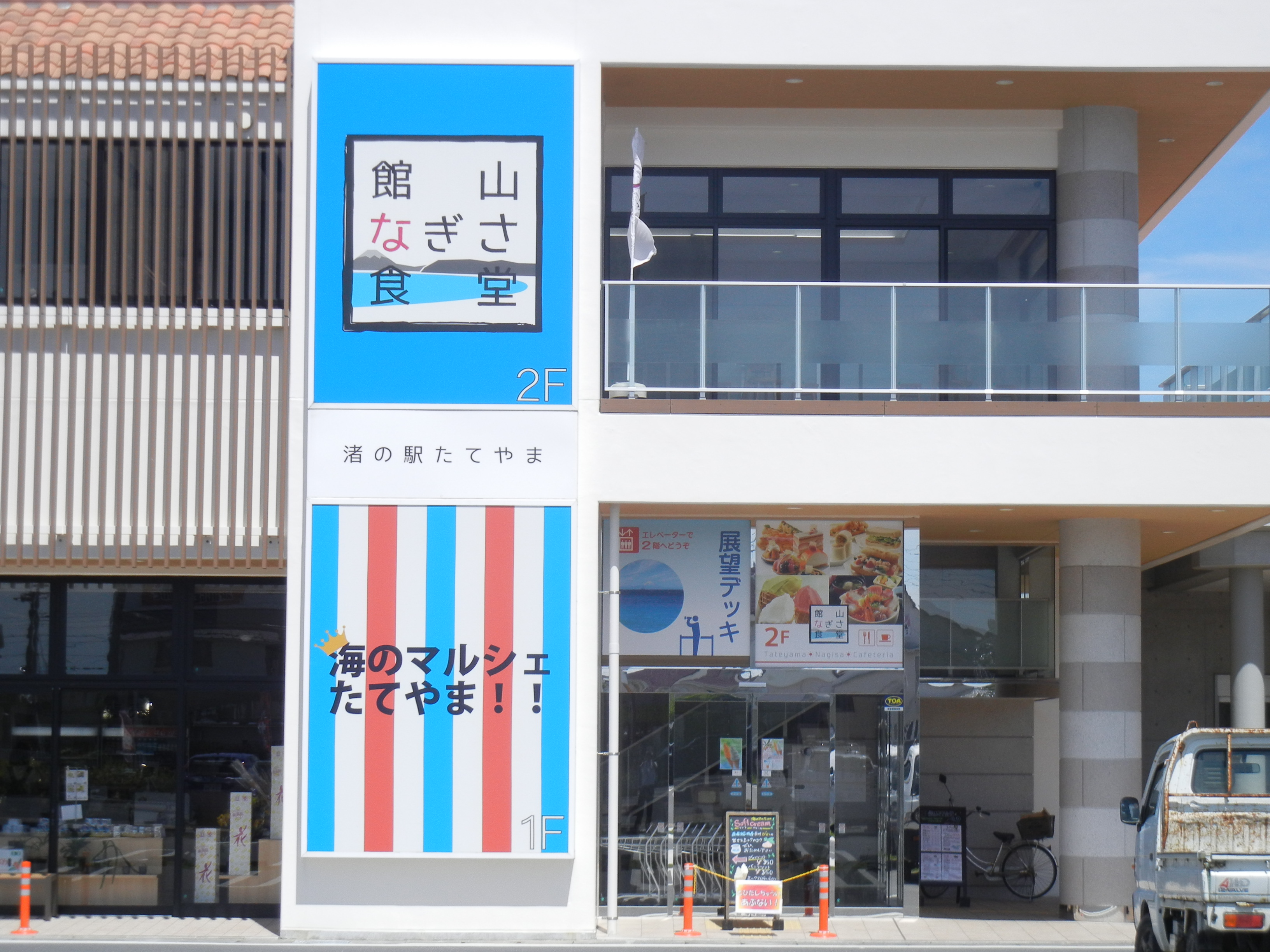 ◇Tateyama Sunset pier
The Tateyama Sunset Pier is the longest pier in Japan. It length is 500 meter from main street.
Many large passenger ships use this pier throughout the four seasons.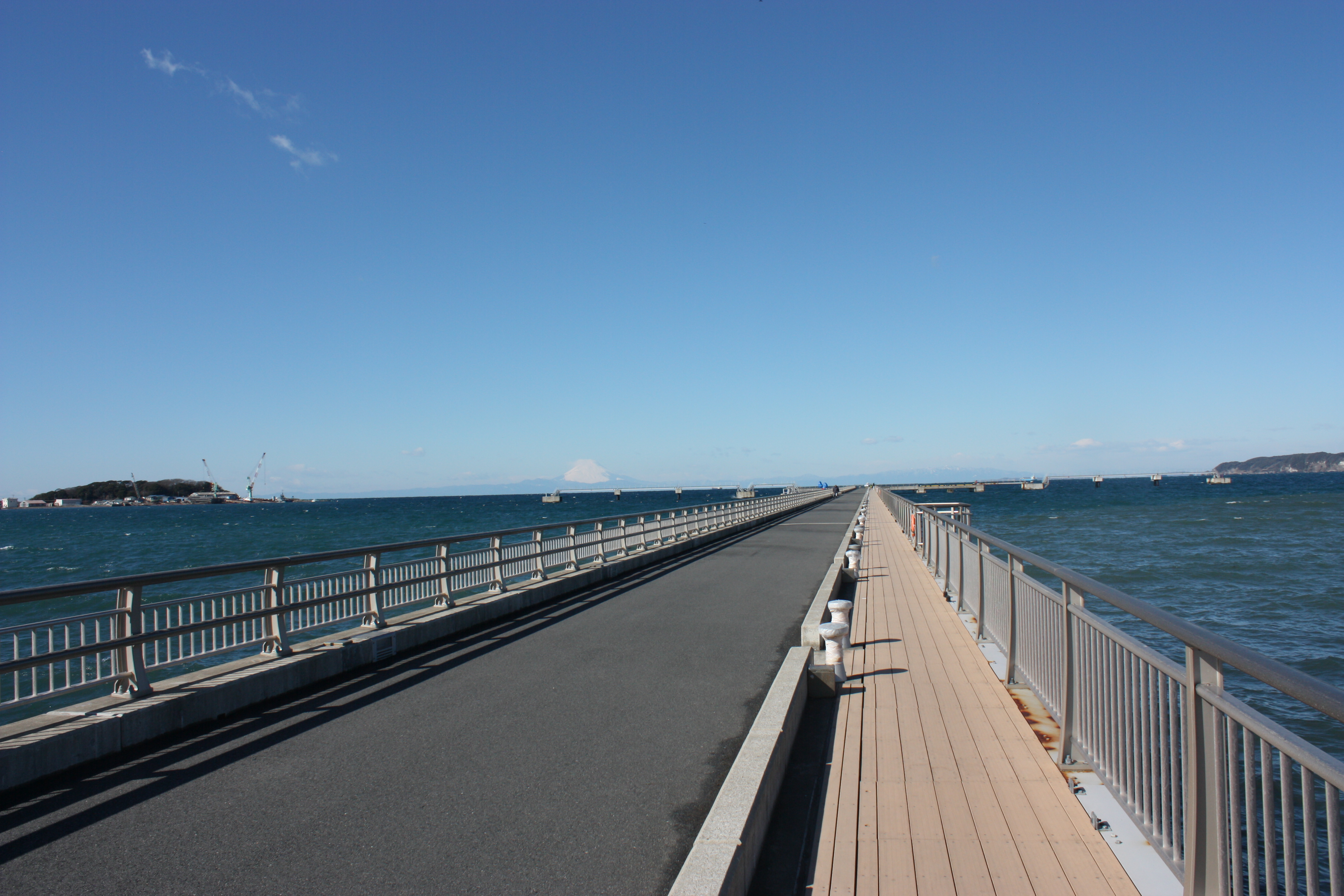 Opening Hours
☆Museum of Nagisa
9:00-16:45 (Last admission 16:30)
Closed at last Monday
☆Seaside Plaza (Umibe no Hiroba)
9:00-16:45
Closed every Monday (If the Monday is holiday, the following day is closed)
☆Shop and Restaurant
Holidays Unfixed
※Closed on December 29-30 December and 1-3 January
 There might be some changes for closing date.
Although the facilities are closed, you can still use parking, restrooms, and the observation deck.
Things to be aware of when using
・Please refrain from leaving trashes
・Please refrain from entering building with your pet
・Please refrain from disturbing to other visitors
・Please refrain from doing following things without permit:
sell products, give flyers, advertise, and signature campaign
・Please refrain from attending with naked, swimsuits,
or other costume which causes annoyance to other visitors
・Please refrain from disturbing things to run facilities
・Please refrain from drink alcohol in facilities
Things to be aware of when parking
・Please refrain from parking with any other reason
except visiting Nagisa no eki Tateyama
・It is required by the regulation of Chiba Prefecture
to stop vehicle engine when parking
・Please be aware of entering and exiting of the parking
・Please be aware that Tateyama City is not responsible
for any accident or theft that occurs in the parking
・Please be aware that the gate of the parking closes at 17:00

Inquiry about This Article

Tateyama City Hall,Crisis Management Department, Citizen Collaboration Division
1145-1 Hojo, Tateyama City, Chiba Prefecture 294-8601, JAPAN
Tel : 0470-22-3142 Fax : 0470-22-8901
E-mail : kyodo@city.tateyama.chiba.jp