Koibito no Seichi (Lover's Sanctuary)
Last Update : April 1, 2021
"Koibito no Seichi" is authorized as the scenic spot suitable for proposal.
On July 2015, 3 places were selected as "Koibito no Seichi", Sunosaki Lighthouse, Shiroyama Park, and Tateyama Yuhi Sanbashi.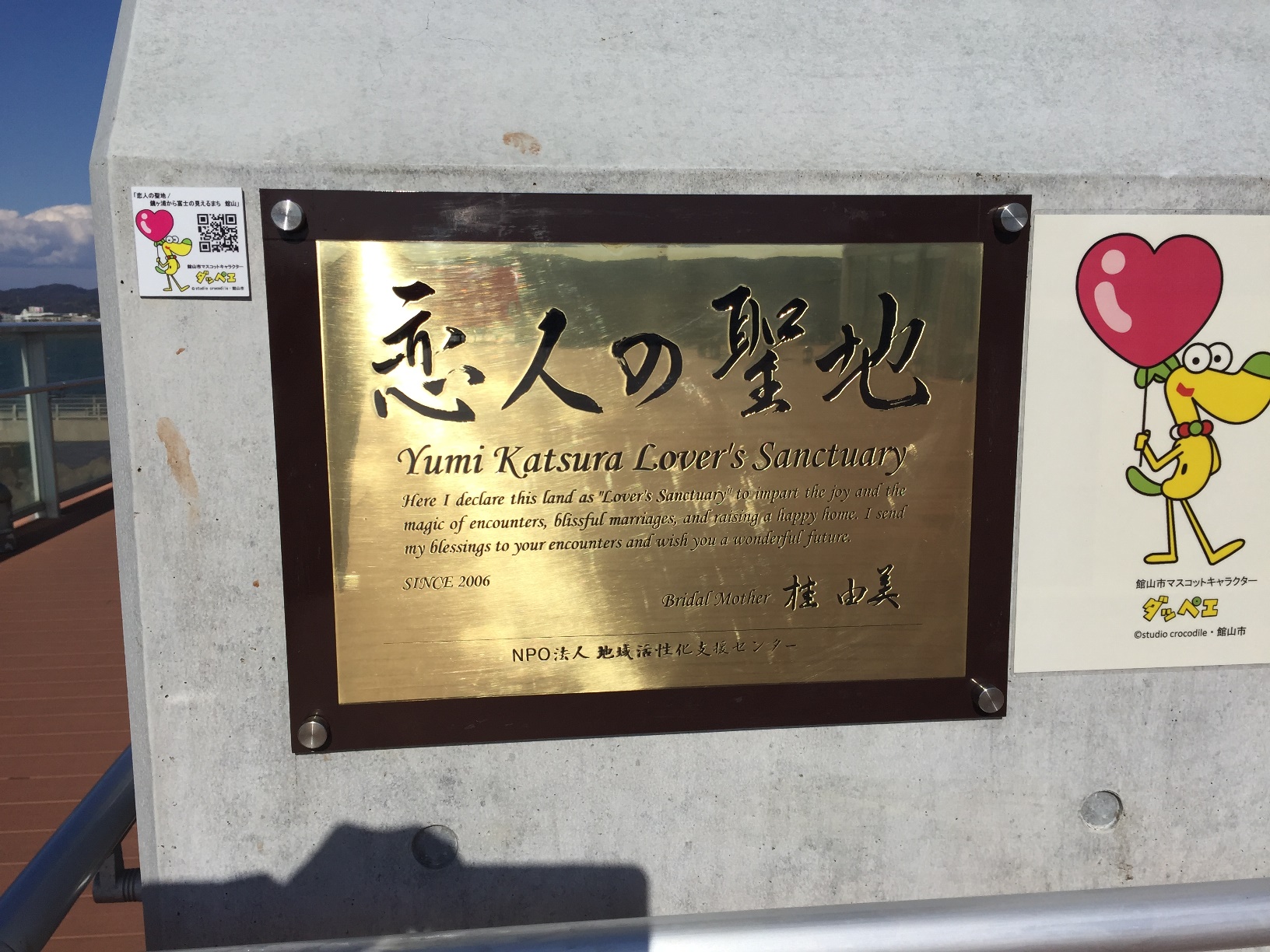 You can find the plate of sanctuary, many couples visit and take pictures.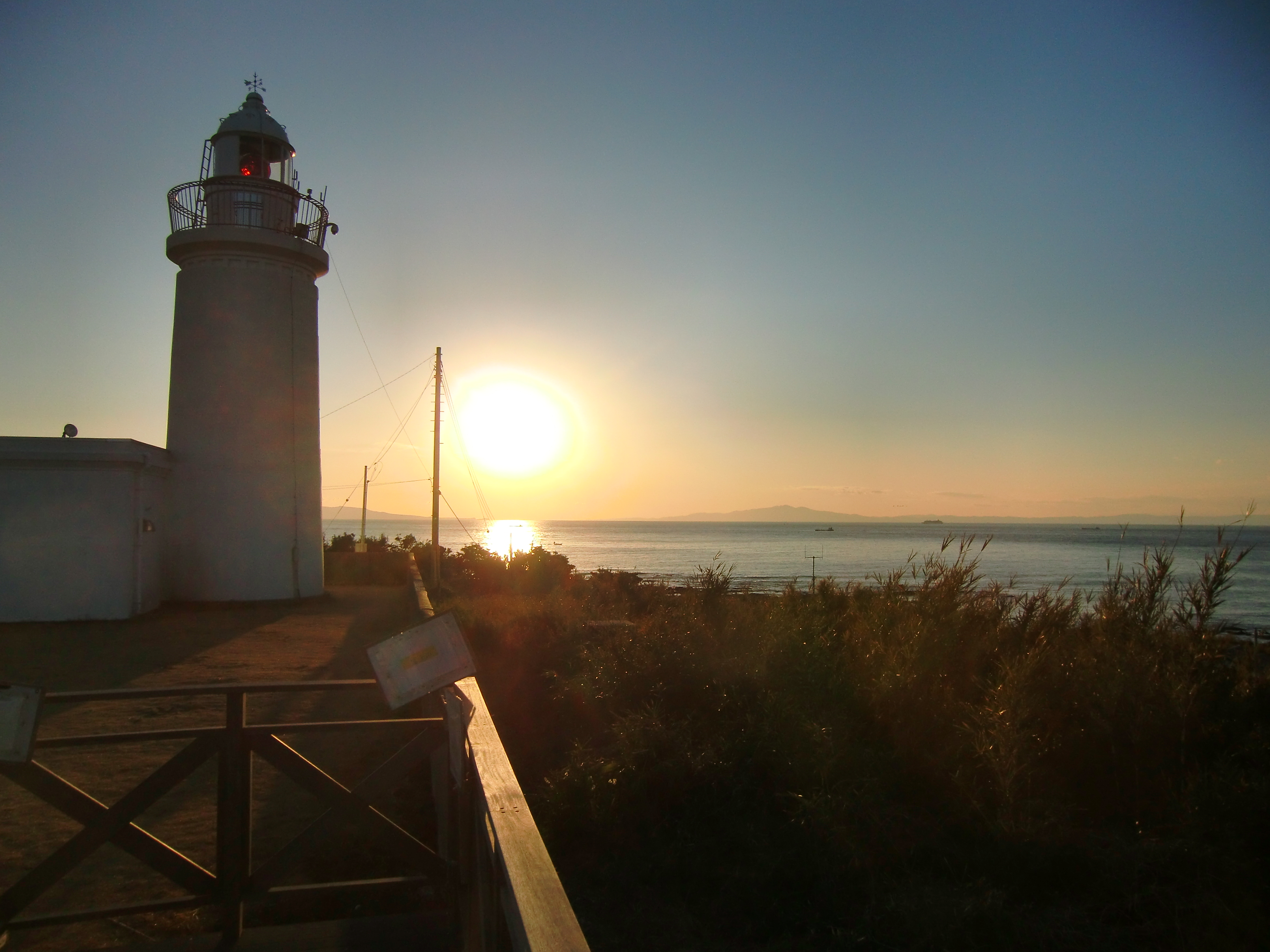 Sunosaki Lighthouse is 15 meters height and was built in 1919. Sunosaki Lighthouse supports vessels as the lighthouse defending the entrance of Tokyo Bay together with Tsurugisaki Lighthouse locating on Miura Peninsula on the other side. On the clear day, visitors will be able to see Mt. Fuji, Izu Oshima Island, or Miura Peninsula. Here is the great spot of views. Also, around the lighthouse, local people are planting Nanohana (rapeseed blossoms) and marguerites, so that visitors will be able to meet with white or yellow flowers bloom in the season. This beautiful white chalk structure is registered as an important tangible national cultural property.Unable to enter the lighthouse building.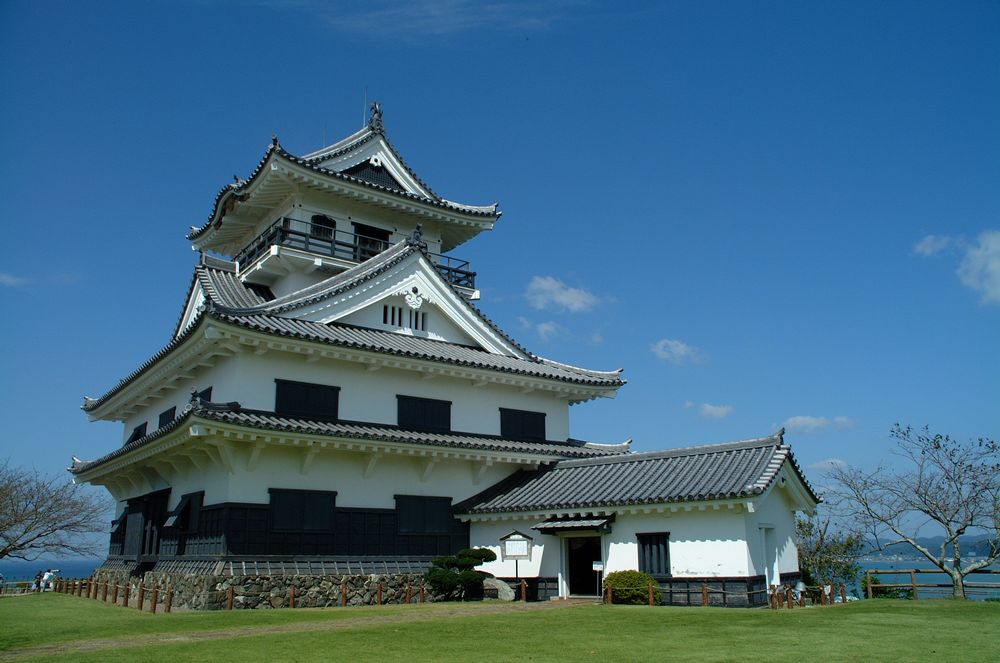 Shiroyama Park is one of the city's most important attractions. The site of the current castle was the final stronghold of the 9th and 10th generations of the Satomi clan of feudal lords who ruled the southern Chiba area (Awa) from here around 400 years ago. The city rebuilt the location into Shiroyama Park (Shiroyama Koen). Located in the park is the restored castle that contains a Hakkenden Museum, several walking paths, a peacock aviary, and Tateyama City Municipal Museum. You can look down on the Tateyama cityscape from the observation platform at the top.
Tateyama Yuhi Sanbashi is located next to the Nagisa no Eki Tateyama. Many ships stop by at a pier throughout the year and it is the longest pier in Japan. The sunset from pier is very beautiful and it is like you are on the surface of sea water.
Inquiry about This Article

Tateyama City Hall,Crisis Management Department, Citizen Collaboration Division
1145-1 Hojo, Tateyama City, Chiba Prefecture 294-8601, JAPAN
Tel : 0470-22-3142 Fax : 0470-22-8901
E-mail : kyodo@city.tateyama.chiba.jp