Shiroyama Park (城山公園)
Last Update : April 1, 2021
Shiroyama Park is one of the city's most important attractions. The site of the current castle was the final stronghold of the 9th and 10th generations of the Satomi clan of feudal lords who ruled the southern Chiba area (Awa) from here around 400 years ago. The city rebuilt the location into Shiroyama Park (Shiroyama Koen). Located in the park is the restored castle that contains a Hakkenden Museum, several walking paths, a peacock aviary, and Tateyama City Municipal Museum.

There is a wonderful view of Tateyama bay and the surrounding areas from the top of the park. In the park grounds there are many flowering trees such as camellia, ume, and cherry blossom trees. Azaleas, Camellias and other flowers add a pleasant accent to the many walking paths as they blossom in turn throughout the seasons.

The current castle has been reconstructed on the top of the 66m high Shiroyama Park. The view of Mt Fuji from Shiroyama Park has been designated officially as "One of the Kanto Regions Best 100 Views of Mount Fuji".

Hours: 8:30-17:00
Admission Fees: Free (except museums)
Parking: Free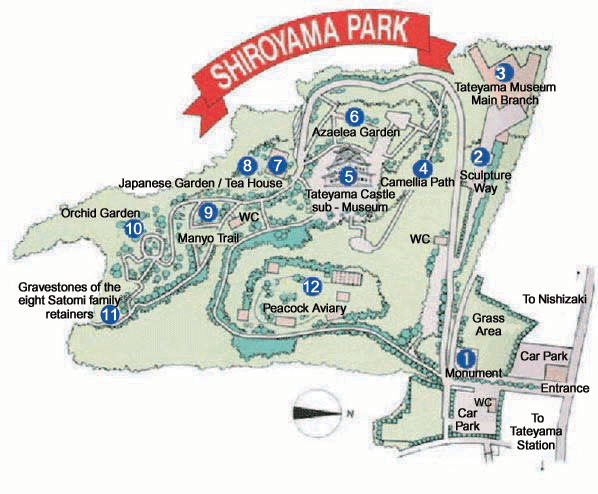 (1) Monument "Light, Wind and Dreams" / モニュメント「光と風と夢」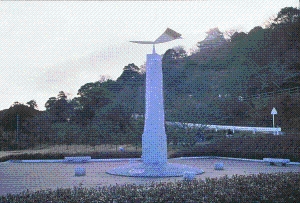 This monument was erected in 1985. With Shiroyama's beautiful green background this 7-meter tall granite pillar has a stainless steel bird sculpture on top that moves with the wind. Around the circumference there are four stone stools that are placed so that one can tell the direction like a compass.

The sculptor Kiichi Sumikawa is known as design supervisor of Tokyo Sky Tree recently.
(2) Sculpture Path / 彫刻の径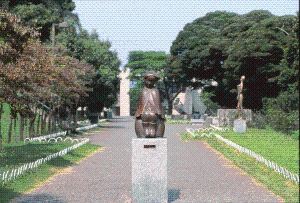 On the path to Tateyama City Municipal Museum, there are 12 modern sculptures of rich artistic quality that have been placed along the way. There are human portrait statues as well as abstract works of art for one to enjoy.
(3) Tateyama City Municipal Museum / 館山市立博物館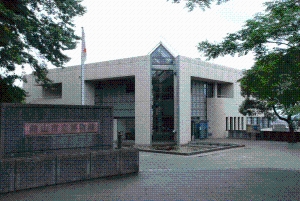 (4) Camellia Path / つばきの径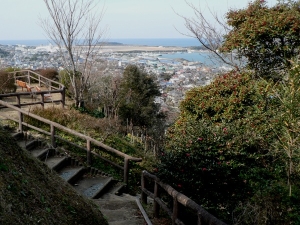 This path is located northwest on a slope near the top of the park. There are around 900 Camellia's planted here. When in season help to make this a pleasant path to explore.
(5) Hakkenden Museum (Tateyama Castle) / 八犬伝博物館 (館山城)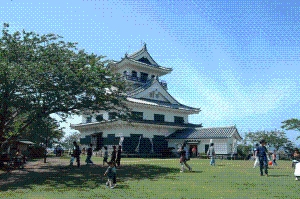 (6) Azalea Garden / つつじ園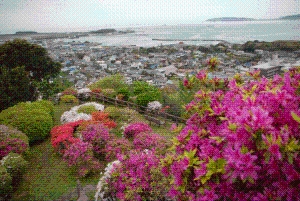 There are about 6,000 individual plants on the west side of the top of Shiroyama Park, like Rhododendron pulchrum's (Oomurasaki), and Kurume Azalea's, amongst others; bright colors such as red, white, and dappled are a feature of these Azalea's.
(7) "Gangetsu-An" Tea House / 茶室「雁月庵」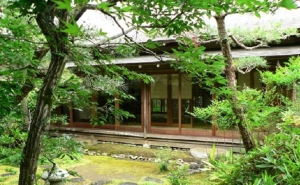 This traditional Japanese teahouse was built in 1990.
This place can be used as cultural activities place for ikebana or haiku or as a meeting room except purpose of profit-making.

To make a reservation:
Date

You can make a reservation 90 days before the day you would like to reserve.
If the inquiry day is weekends, you can ask for reservation from following weekday.
Please inquire by the phone.

These days are unavailable to use:
○Mondays (If it's on holiday, the next day will be unavailable.)
○December 26th to January 4th
○The next day of holidays

Hours

Rate per one hour




| | | |
| --- | --- | --- |
| Hours | Tateyama Residents | Non Residents |
| 9:00-16:30 | 840 yen | 1,260 yen |

Not available for following purposes:
○Profit making
○Unsuitable reasons

Inquiries

City Plan Division, Tateyama City Office (Toshikeikaku-ka, 都市計画課)
Phone Number: 0470-22-3612
(8) Japanese Garden / 日本庭園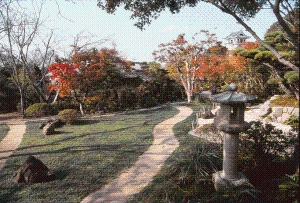 The Japanese garden at Shiroyama Park is situated next to the teahouse. It is a lovely, peaceful place with a small flowing stream, stone lanterns, garden gates, Japanese maple trees, and finally with its plum trees it is a beautiful place. This garden is in the Karesansui style. (Making the scenery and features of a garden without using water. Rock arrangements are mainly used in these gardens, and often pebbles or gravel will represent water). For example, the white gravel in this garden represents flowing water, and the slightly elevated mound of gravel represents a mountain.
(9) Manyo Trail / 万葉の径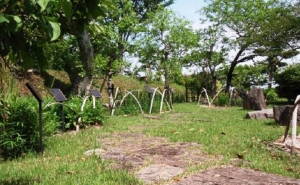 This trail takes its name from the Manyoshu, the largest and oldest collection of Japanese poetry (compiled in 750 AD). One hundred species of plants are planted alongside the Manyoshu path, in the same way as in the Manyoshu works.
(10) Ume Garden / 梅園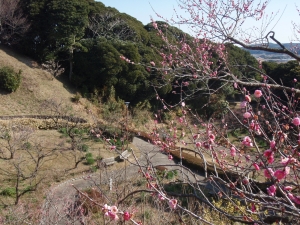 Here there are around 150 ume (Japanese plum blossom) trees including; white and red Prunus Ume Roses, Musashino and others. They are in bloom from late December to March.
(11) Gravestones of the eight Satomi Family retainers / 八遺臣の墓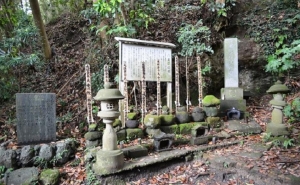 These graves are said to contain the remains of the 8 retainers of Lord Satomi Tadayoshi, who passed away in the suburbs of Kurayoshi (Tottori Prefecture) in 1622. The retainers then took their own lives to follow their Lord to the grave.
(12) Peacock Aviary / 孔雀園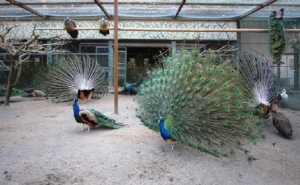 As well as peacocks, there are ducks, pigeons, parrot, and monkey. Also, 450 Japanese irises are bloomed on June.
Nanso Satomi Hakkenden - Legend of the Eight Warriors / 南総里見八犬伝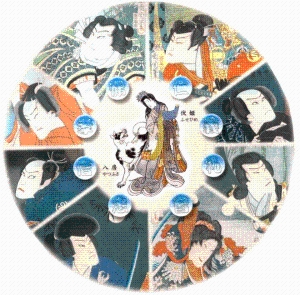 In the 19th Century, Bakin Takizawa spent 28 years writing this fictional story modeled on the Satomi family. Nanso Satomi Hakkenden is the story of the eight warriors who were born from the spirit of Satomi Princess Fuse and her loyal dog, Yatsufusa. The story describes the Satomi warriors' fight to restore their family name in a period of chaos and civil war, and is related to many events and facilities in Tateyama and the surrounding areas. The story is also well known amongst Japanese literature, and has been reproduced in the form of movies, television dramas, plays, and comics.
Inquiry about This Article

Tateyama City Hall,Crisis Management Department, Citizen Collaboration Division
1145-1 Hojo, Tateyama City, Chiba Prefecture 294-8601, JAPAN
Tel : 0470-22-3142 Fax : 0470-22-8901
E-mail : kyodo@city.tateyama.chiba.jp